Conor Fenelon MRCVS initially set up the practice nearly thirty years ago, and we moved the clinic to our present location in early 2000. This is a peaceful rural site with plenty of room for parking and a well equipped clinic to provide clinical care to a high professional standard. We are large enough to cope, whilst still small enough to care for both you and your horses.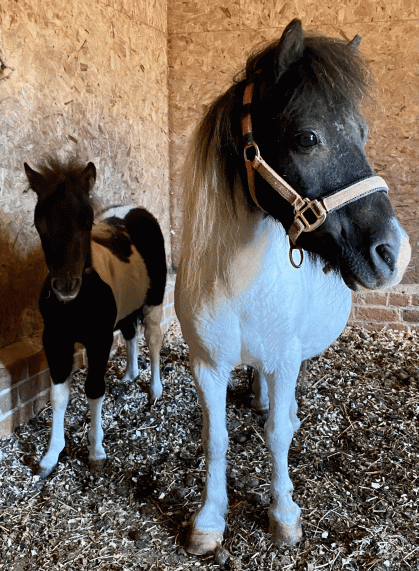 Appointments/ home visits
For the convenience of our clients we are happy to attend horses at either their own stables or at our clinic. We find that detailed investigations are best performed at the clinic, where we have access to the necessary diagnostic equipment and our fully trained staff for assistance. Our normal working hours are between 9.00 am and 5.30 pm, (Mondays to Fridays), and 9.00am –12.00pm (Saturdays). Appointments made by clients outside these hours usually incur an out of hour's surcharge (currently between £40.00 and £50.00+ VAT). Additionally where two or more clients have their horses examined on a single visit we are happy to split the visit charge between the numbers of owners.
Repeat Prescriptions
In common with virtually every Veterinary practice in the country we are only allowed to dispense drugs to 'animals under our care'. To comply with current regulations before we sell any drug (including anthelmintics) we have to have an up to date knowledge of the health status of each horse. This is a legal requirement and is for your horse's own protection. We need to clinically examine your horse at least every six months to check that any repeat medication is still clinically effective, that the dosage is correct and that your horse is suffering no adverse effects from these drugs. In order to comply with this legislation and to provide a cost effective service to our clients, we note the results of our 'MOT' tests on the computer record of each horse. This means that we are happy to supply treatments for any condition noted at that time for a period of six months.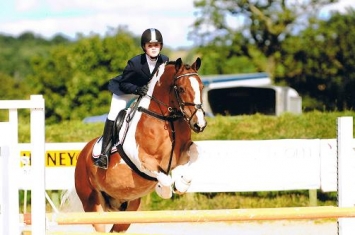 Fees
Quality healthcare for both humans and animals is very expensive. The training of both Veterinary surgeons and Veterinary nurses is very similar to that of doctors and nurses. However we receive no government subsidies or financial backing. Quite apart from the normal everyday business expenses, the cost of new medical and surgical equipment is very high. Each year the cost of drugs and consumables continues to rise above that of inflation. As you can now appreciate the cost of running a Veterinary practice to high standards and providing a 24 hour emergency service, is quite substantial. We can only maintain and in time hopefully improve the service that we offer to our clients by charging a realistic fee. In order to keep our administration costs to a minimum we would ask that all our clients settle their accounts promptly. To keep costs affordable we recommend that all horses are insured for Veterinary fees and are happy to provide a list of on reputable companies. For your convenience we accept all major credit and debit cards as well as cheques (supported by a cheque guarantee card). We can also offer a settlement discount of 5% for any account paid in full at the time.
Estimates
We cannot always assess the exact cost of any procedure in advance or foresee all the possible complications in each individual case. However we are pleased to provide a written breakdown of the likely costs of any major procedure in advance.
Customer care
We are committed to providing you our clients, and our patients with the highest standards of clinical care and service. Unfortunately we realise that occasionally we get things wrong. We would much prefer that dissatisfied clients contacted us in the first instance so that we could try to rectify the situation. Otherwise we will never learn from our mistakes and could even repeat them!